Panti Bliss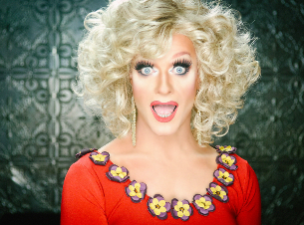 PANTI
Former Tokyo club scene doyenne, PANTI is Ireland's foremost gender illusionist. She has run some of Dublin's most seminal club nights, and hosted and produced the legendary Alternative Miss Ireland pageant, which raised money over 18 years for HIV/AIDS charities in Ireland. She is landlady of Pantibar in Dublin, where she performs and spins records.
Panti made her theatrical debut in 2007 with the critically acclaimed, sold-out In These Shoes? Since then she has made five smash hit shows that have toured the world, from New York to Manchester and Sarajevo to Sydney.
Panti's last collaboration with with THISISPOPBABY – High Heels in Low Places –was a response to the social, political and media maelstrom that erupted earlier that year known as 'Pantigate' and the ensuing Marriage Equality Referendum in Ireland. The show has played to packed houses throughout Ireland and the UK, as well as Melbourne, Paris, Oslo and Edinburgh. Panti Bliss: Live In LA is about life after Pantigate – making movies and making history – along with other brushes with infamy that Panti has had in a life well lived. It's a comedy.
PANTIGATE
In January 2014, Panti appeared on the Saturday Night Show on Ireland's national broadcaster RTE, where she asserted that journalists and organisations that actively campaign for LGBT citizens to have less rights than their straight counterparts, were in effect homophobic. Those named threatened to sue the broadcaster, and were subsequently paid €85,000 in damages. The payout resulted in public and media outcry in Ireland, with the affair promptly being named 'PantiGate'. Support for Panti was expressed from the houses of parliament to the front pages of the national newspapers.
On 1 February 2014, in an act of solidarity, the Abbey Theatre invited Panti to speak after the final performance of historical drama 'The Risen People'. She spoke about oppression and homophobia: "The word 'homophobia' is no longer available to gay people, which is a spectacular and neat Orwellian trick, because now it turns out that gay people are not the victims of homophobia – homophobes are." A video of the speech was posted on YouTube, and within hours it had gone viral with celebrities including Graham Norton, Stephen Fry, Martina Navratalova, Alan Cumming, RuPauland even Madonna all sending words of support and solidarity. To date Panti's 'Noble Call' speech has been viewed over 700,000 times, reported about widely in international media, arecently put to music by pop royalty, Pet Shop Boys and was instrumental in Ireland's recent Marriage Equality Referendum success.