Kari Martin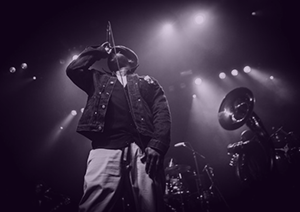 Kari Martin is a stand-up comedian currently living in Los Angeles. She moved to California in 1996 where she graduated from California State Long Beach with a BFA in English Creative Writing.
Kari started stand-up comedy when she was 35 years old, after rediscovering a bucket list of sorts that she had written while bored and answering phones at Enterprise Rent-A-Car. She thought she would try stand-up comedy once, but was instantly drawn to the writing and performing of the craft, and she has been performed in shows throughout Southern California since.
Kari produced two different comedy shows in Orange and Los Angeles County for three years, was the author of the blog "Stories I Tell My Hairdresser," and is the co-host of the wildly popular podcast White Wine True Crime. She and her co-host are currently pitching their script White Wine True Crime Live! to studios and networks in Los Angeles and New York.
Events
Mike Falzone / Dana Moon / Elliott Morgan / Kari Martin
8:00 PM