Fielding Edlow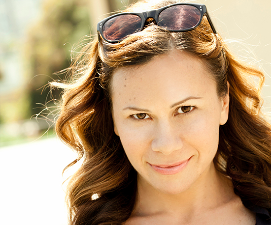 Performances
Eat Pray F*ck with Fielding Edlow, Laurie Kilmartin, Guy Branum, Tone Bell, Ryan Sickler & more!
9:00 PM
Eat Pray F*ck with Fielding Edlow & more TBA!
9:00 PM
Bio
Fielding Edlow is a comedian, writer and actress based in LosAngeles. Fielding currently voices the recurring character, "Roxie"on Bojack Horseman and has her own monthly show 'Eat Pray F*ck'at the Improv Lab. Her solo show, Coke-Free J.A.P., originallyperformed in the NYC Fringe Festival (Backstage's "Best of Fringe
Award"), was followed by a four-month, sold-out run in LA at theMcCadden Theatre and was subsequently developed as a half-hourcomedy pilot at Showtime. She also performed her solo show SugarDaddy at the LA Fringe Festival and Comedy Central Stage. DVR, ashort film which she wrote and stars in, was an official selection atthe 2014 Palm Springs and LA Shorts Film Festivals and recentlywon 'Best Comedy' in NYC Short Film Festival. She recently created& starred in her web series Bitter Homes & Gardens.